---
Following the advancements in technology and the Internet, all businesses need a professional website to offer their services and products. It is better to know that the Internet is one of the best advertising platforms; Having said that, in order to enter digital marketing, every business must have a website. Due to the great importance of websites in various businesses and digital marketing, today we have decided in this article to provide you with information about how to design a website and provide you with various network components for website design. let's get acquainted be with us!
Website design training
As we mentioned above, website design is one of the most important tools for entering digital marketing. You can generate income by using a website and managing that website at home. But do you know what is required for professional website design?
In answer to this question, it should be said that many different things will be needed for this purpose. In fact, a site is created from the following four main parts, and if you want to have a professional website and get the answer to the question of how to design a site, you should be familiar with these four parts to some extent.
host
Domain
Launch system
Content production
In this section, it is better to give you an explanation of what  content production is. Content creation is an important issue for website design. In general, what the user deals with on a website, in addition to the user interface, is the same content that is placed inside the website. The content on a website can greatly help you attract users to your website; Therefore, for this purpose, it is better to refer to the best content production company in Europe and get their help.
What is hosting and domain?
As we mentioned above, one of the most important and first parts of setting up a website is determining the hosting and domain. But do you know what hosting and domain are? First of all, you should know that hosting and domain have a great impact on the final costs of website design, and if you have completed website design training, you must have understood the importance of these two items. Setting the host and domain has a great impact on the development of a website and its efficiency. To better understand these two, it is better to imagine a website in your mind, what do you think is the main nature of that website? In answer to this question, it can be said that the website is generally considered a computer program.
Considering these explanations and the fact that you need a computer and a suitable platform to run computer programs, it must be said that a suitable platform is required to run a website. Hosts can be considered a part of servers, servers are always-on computers that are permanently connected to the Internet. Servers can even be considered very powerful systems that can be kept in the data center.
In other words, it should be said that every server can be divided into smaller computers that have more limited resources. These computers can make the sites assigned to them available to users on the internet. These smaller computers that are part of the server are the hosts.
If you want to answer the question of how to design a website, you must have information about another part of a website, the domain. In general, the domain is one of the most important elements in a website. Consider that you want to log into a website, what do you do to log into a website first? Undoubtedly, for this purpose, you open your browser and enter the desired website address in the search field. In fact, it can be said that the domain is the address that is used to enter a website. This is the main part of a website that search engines use to make your website available to other users. The site domain is an important document that is registered in your name and the credit and score of your website depend on it; Therefore, usually, the site designer you have taken help from will tell you to purchase the domain exclusively.
How to choose a host and domain?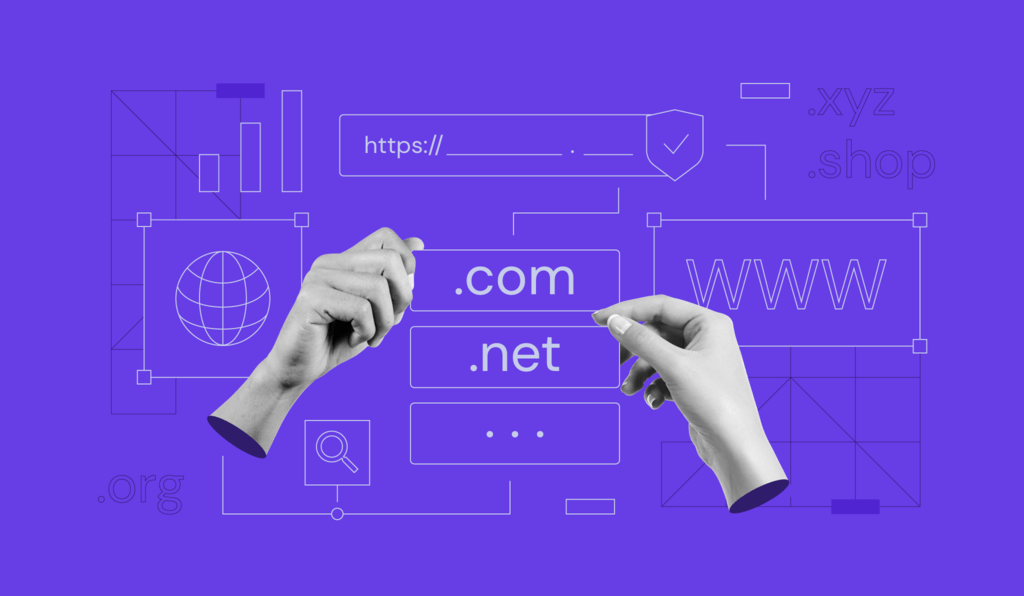 Now that you have understood well what hosting and domain are and you have reached the answer to the question of how to design a website. It is better to provide you with information about how to choose a domain and host. To design a website, you must be able to buy and choose a suitable hosting and domain. Choosing a suitable host and domain can prevent wasting resources and time. For this purpose, you should consider some points. These tips for hosting and domains include the following.
Points to consider for purchasing?
Consumption period and amount of resource consumption
One of the most important things that you should pay attention to when buying hosting is the number of resources consumed and the period that those resources can be used. For this purpose, you should ask questions like how many users have entered your site in a year or how many people are visiting your website at the same time. The amount of space required for this purpose is also very important. Among the many important parameters that you should pay attention to when buying a host, you can mention the amount of space, processor, instant visits, monthly traffic, and RAM. Choosing these items can affect the quality of the website and the cost you pay for its creation and design.
In addition, you must specify the duration of data consumption. In general, the purchase of hosts should be done based on the amount of resources and time. You can determine whether your hosting is for six months, one year, two years, or five years. The increase in financial resources, the lack of resources, and the short and long-term of the project can be considered one of the most important issues in determining the duration of using the host.
Foreign hosts or Iranian hosts
The location of hosts and servers is very important. Whether the host you bought is located in Europe, America, or Iran, it can affect the access method, the speed of the website, the final costs, and the quality of your website.
European hosts are usually more stable than Iranian hosts and are suitable for international businesses or those websites that provide their services to users from all over the world.
However, Iranian hosts have a more affordable price and the traffic cost of this model of hosts is calculated at half price. These hosting models will be suitable for websites that provide their services only to Iranians.
The control panel is responsible for managing and controlling the hosts. The control panel can establish a connection between the host and the domain and provide information to the servers. To choose this item, you should pay attention to the user interface and user experience of different control panels.
How to design a site? If you want to do it right, we have to let you know that the choice of hosting type is very important. Host types should be chosen according to the characteristics and conditions of the project. If you want to make the best choice, you should evaluate the coordinates of your project, available resources, duration of activity, and financial resources.
There are different hosts according to the type of project that you can choose from the most appropriate. For example, shared hosting is usually suitable for short-term projects, projects that do not have many users, and their financial resources are limited.
But cloud hosts are usually suitable for long-term projects with large financial resources and high traffic.
Points to consider when buying a domain?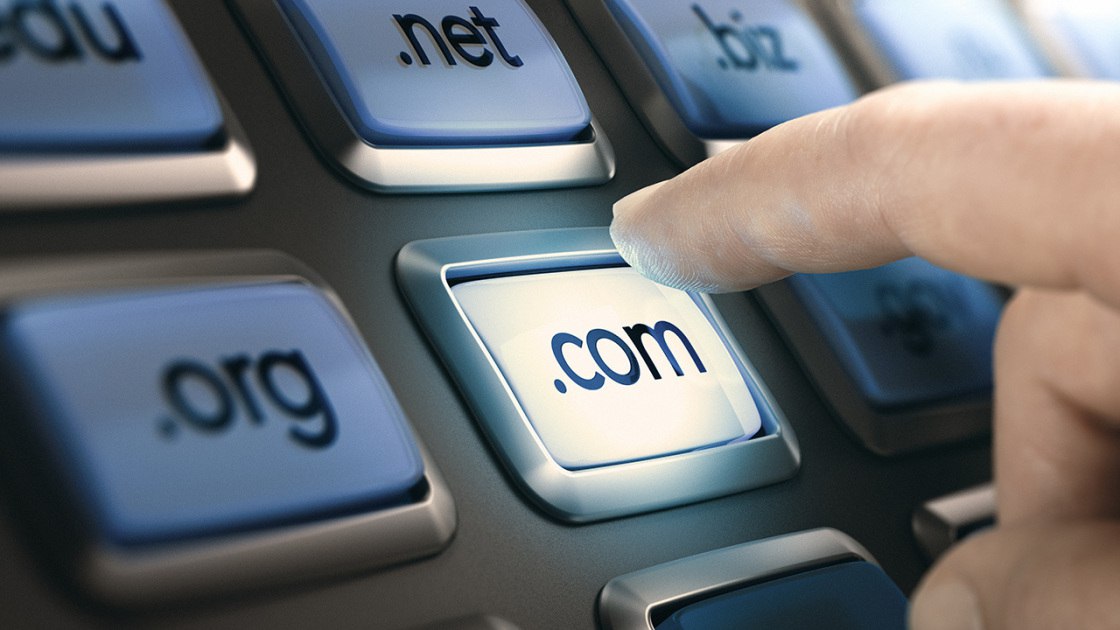 Above, you understood what you should pay attention to when buying and choosing a host. Now it is better to familiarize you with the things to consider when buying and choosing a domain. First of all, we must say that buying a domain requires patience and high intelligence. Do not forget that the domain cannot be deleted or changed easily. In fact, you should know that choosing a domain is one of the long-term decisions that can greatly affect the success of your business.
For this purpose, you can pay attention to the things mentioned below.
In your chosen domain, international extensions and common national extensions should be used and written easily.
You should reserve your domain from a reputable company with proper support.
The domain you have chosen and its extension should match the nature of your brand. For example, you cannot use org domains for private businesses; Because these domains are usually used for government organizations.
Familiarity with website launch systems
To get a better answer to the question of how to design a website, it is better for you to familiarize yourself with website launch systems. As we mentioned in this article, starting a website is a way to get into digital marketing. As it was said, to start a website, after choosing the right host and domain, you should go for the best website launch system.
In order to choose the best website launch system, you must first define your goal of launching a website. For example, your goal of setting up a website can be one of the following:
Increase website visits
Online sales of products
Online supply of services
Introduction of services
Set up a website as an online resume
Organizational portals to introduce companies and establish intra-organizational communication
According to the type of target, you can use the most suitable among different launch systems. However, we have decided to introduce you to one of the most widely used launch systems called CMS.
Familiarity with CMS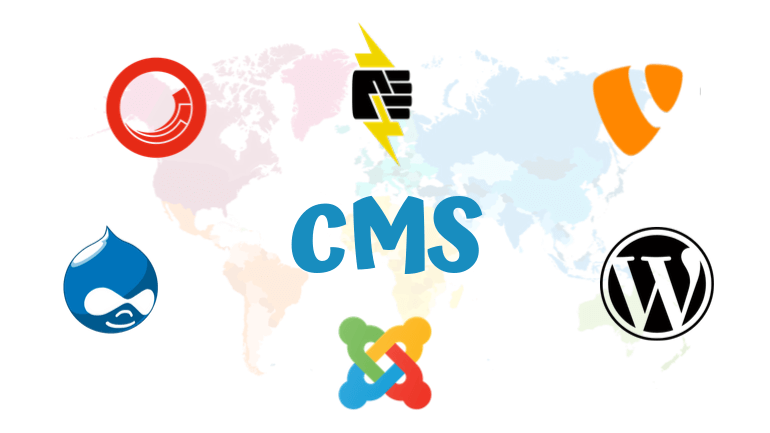 As we mentioned above, a content management system, or CMS for short is one of the website launch systems. Various tools such as WordPress, Prestashop, Joomla, etc. are used in this system. These tools, especially WordPress, are among the most useful tools for designing websites.
Among all CMS, WordPress is more popular and users use this tool more than other tools. It might be interesting for you to know that currently more than a third of the websites on the internet are designed and created with WordPress.
Building a website with WordPress is easier and gives you the possibility to enter the digital world as quickly as possible. In addition to this, using WordPress has other advantages, among which we can mention updating the site in the shortest possible time.
Getting to know WordPress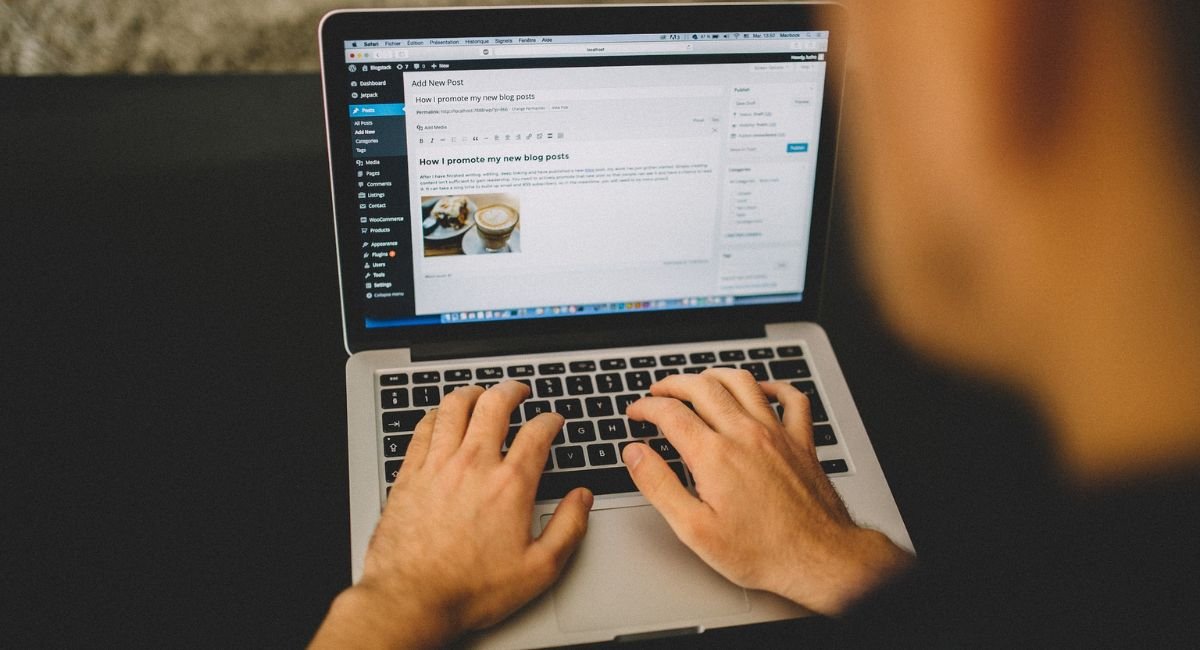 Introducing WordPress can help you to a great extent to answer the question of how to design a website. As mentioned, WordPress is one of the most popular CMS tools. This tool has many templates that you can easily get from websites that provide WordPress templates.
But it is better to pay attention to the following when buying WordPress templates from different websites:
User-friendly interface
being multilingual
Number of supported plugins
Compatibility with different browsers
After choosing and purchasing the most suitable WordPress, you must follow the steps below to install it on the control panel. Of course, we have explained to you how to upload it on cPanel!
Refer to the cPanel login address.
Enter the password and username.
In the File Manager section, you will see the folders related to your website.
Click on Public_html in the above folder. If your site is raw, there will be no file in this folder. If you want to uninstall and reinstall your WordPress, you can delete this folder and upload your new WordPress folder.
Upload the WordPress file. For this purpose, you must download the WordPress file in the file manager and upload it in the upload section.
After uploading, click on reload and return to the previous step, in this step, right-click on the uploaded file and select Extract to remove the WordPress installation file from the folder.
After Extract, enter WordPress in the files shown to you and transfer the existing files to the Public_html section.
Create a database to connect to WordPress. For this purpose, refer to Mysql Database Wizard in your control panel.
In this step, by entering the name of the database, you must click on Next Step.
Create your username and password.
Go to the next step by clicking Create User.
Change the database access levels by enabling the ticks and clicking on Make Changes.
By going through the above step, installing WordPress will take 5 minutes.
Introducing the best WordPress corporate and store templates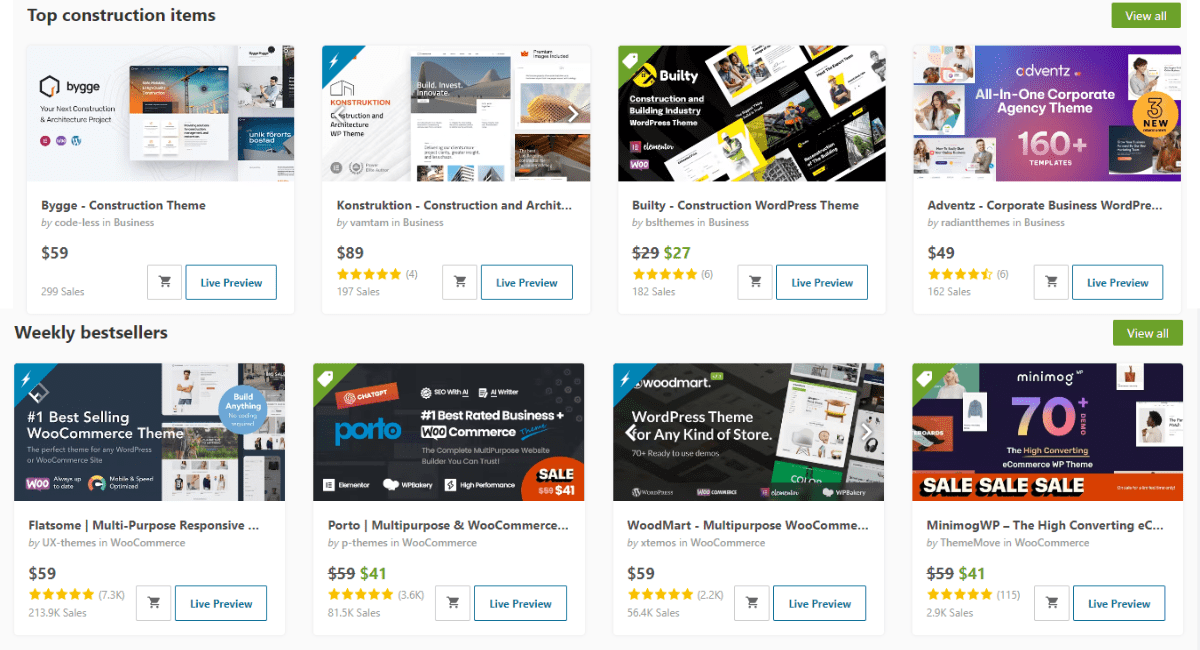 Currently, there are many WordPress themes for designing store or company websites. Among the best corporate templates, Karnema, Korosh, and Iran Marketing corporate templates can be mentioned. The best WordPress store templates can include Niki Kala, Negarshop, and Walmart Plus store templates.
Of course, there is a need to install plugins for store and corporate templates, two of the most important and most used of which are the WhatsApp Chat and WP Option Wheel plugins.
Content production
In order to know how to design a site and what to do in order to improve the site's performance, we must get acquainted with the site's content production.
Above, we briefly said what content production is, but now it is better to know that the production of the textual content should be done according to the rules of SEO and should be consistent with Google's algorithms. This issue is very effective in increasing your website visits. Of course, there are many SEO plugins that can be added to the website to improve its performance. Among these plugins, the following can be mentioned:
WooCommerce: This plugin is great for customizing your store website.
All-in-One SEO: This plugin is used for comprehensive site SEO optimization and management.
Yoast SEO: You can use this plugin to fix your website's SEO issues.
Sucuri: This plugin is very efficient for keeping the website safe.
WP Rocket: If you are looking to speed up your website, the WP Rocket plugin will be the best choice for you.
Conclusion
All those who want to get into digital marketing ask the question of how to design a website. Today, in this article, we tried to introduce you to the general process of website design. In the end, remember that the process of designing a site evolves when you can produce content for your website well according to SEO rules. If you do not know what content production is and you are not well acquainted with this matter, just refer to MoboHost, which is the best content production company in Europe.